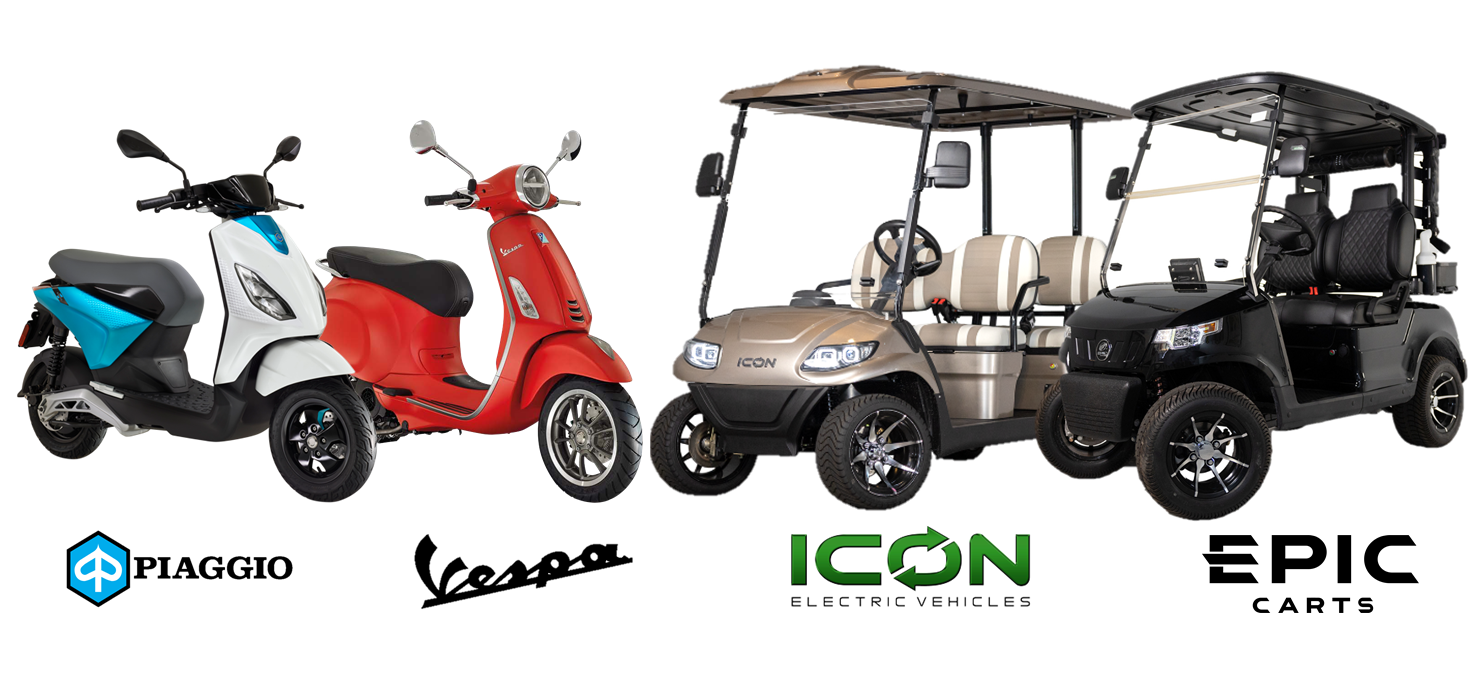 sales | service | rentals
Barracuda Carts is a golf cart and scooter business located inside Ocean Reef Club in Key Largo, Florida. We rent golf carts and bicycles. We are an authorized ICON® and Vespa dealer serving the Florida Keys and the exclusive dealer in Ocean Reef.  We service any make and model golf cart or scooter, and our team is well versed in the latest industry developments. We are an Ocean Reef member-owned company.
Rentals available only inside Ocean Reef Club and Angler's Club
Sales
We exclusively sell ICON® golf carts and Vespa & Piaggio scooters. The ICON® carts are affordable, easy to maintain and energy efficient. Our scooter brands are known world wide for their stylish look and reliability.
Service
Barracuda Carts guarantees outstanding customer service and technical expertise. Our knowledgeable staff are more than qualified to efficiently repair and maintain your golf cart or scooter.
Rentals
We offer ICON® electric carts for rent, as well as bicycles for all ages. Call for discounted long-term rental rates.